Razor Wire–Different Types for Different Application Purpose
The application scopes of razor wire
Razor wire is divided into welded razor wire, straight razor wire, flat razor wire, and concertina or spiral razor wire. They all look different, the application is also different. Compared with barbed wire, razor wire has larger covering area and closer spacing to prevent thieves and intruders from entering the places.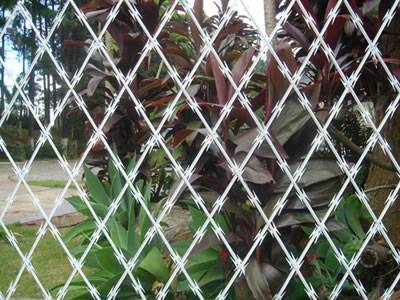 RW-01:
Diamond welded razor fence.
RW-02:
Straight razor wire fence.
RW-03:
Flat razor wire.
RW-04:
Concertina razor wire.
RW-05:
Razor wire combined with chain link fence.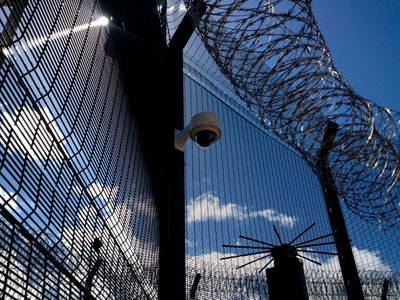 RW-06:
Razor wire combined with welded wire security mesh fence.
Welded razor wire
Diamond welded mesh straight razor wire gives people a kind of unique feeling. There are various mesh openings, generally the mesh openings are 70 × 150 mm and 100 × 150 mm, and this razor wire is often manufactured with frame for fixing function. Mesh razor wire's tape is sharp, fingers will be cut quickly, so this wire mesh is anti climb, and can greatly prevent the behaviors of greedy people to stop the crime. Welded razor wire is often combined with the concertina razor wire to achieve high level security and used by military fighters for army fencing, frontier fencing or some strict organizations fencing.
Straight razor wire
The material of straight razor wire can only be galvanized steel wire, so anti-corrosion effect is better. Packaging method is as same as the barbed wire, it can be pulled into a straight line and it's easy to install. According to different purposes of customers, there are various ways to install. It can not only save money for customers but also anti-theft. It can be used individually, and also can be used with other fences. It's mainly applicable to residential area, storage room, coal mine base, farming site, also used for tourist interest fencing, park fencing and so on.
Flat razor wire
Flat razor wire is made of carbon steel or stainless steel, which has good hardness, rigidity, and longer service life. It is transformed from the single coil concertina wire. We can also intersect various rolls of flattened single coil concertina wire and then fasten them with clips or tie wires. It can be used individually or combined with other fences to form an security wall for various sites fencing.
Concertina or spiral razor wire
Concertina or spiral razor wire is a kind of common razor wire, it occupies more than 80% of the market. It's easy to install and has a good anti- theft effect, and it's widely used for border fencing, also installed on the walls for factory fencing or residence fencing. We can offer different outer diameters for customers. Generally border line fencing razor wire outer diameter is 800 or 900 mm, but civilian will choose the type of 500 mm outer diameter.
Inquiry for Our Product
When you contact us, please provide your detail requirements. That will help us give you a valid quotation.